Our purpose
"Digitally capable staff should be a basic student entitlement"
The Technology Enhanced Learning (TEL) Team support staff with the research, development and use of technology to enhance the student experience.
We work in partnership with faculty, professional services and the student union to offer a wide range of continuing professional development (CPD) workshops and bespoke one-to-one opportunities.
We support life-long-learning through creating a safe and supportive environment for staff to experiment, develop and share their experiences.
To contact the team, please email TEL@chi.ac.uk
---
Services
Teaching
PGCert in Learning and Teaching in Higher Education 
Developing Digital Literacy
Research
Lunchtime presentations
Learning and Teaching Conference
Training and CPD
Moodle - see our Moodle overview for staff
Turnitin
MAF Online
ChiPlayer (Panopto)
Blended learning
Developing Digital Literacy
Gamification
Electronic Management of Assessment (EMA)
Flipping the classroom
Twitter in education
Interactive voting systems
Distance learning advice
Online collaboration
Blogging
Virtual Reality (VR), Augmented Reality (AR) and 360 video
---
Blog
Keep up to date with all of our research and projects by visiting our blog!
---
Who we are
Roz Hall
Learning Technologies & Skills Development Manager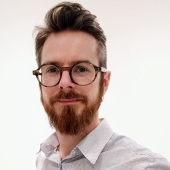 Darren Thompson
Learning Technologist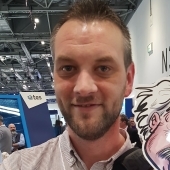 Helen Rea
Associate Learning Technologist